During our recent London eco-friendly tour in our all new, all-electric Morris JE van we'd been tipped off by Rebecca at New Covent Garden Flower Market that there is a super view of Battersea Power Station from the top of their car park.
So, we zoomed there early on a lovely sunny morning and got some super shots and videos with the old power station, now converted to apartments, and blue sky as a backdrop. No inflatable pig (Pink Floyd fans will know what I mean!), but there was smoke/steam issuing out of one of the iconic chimneys to add to the great mood of the shots! The classic style of the all new, all-electric Morris JE looked wonderful against this equally classic backdrop.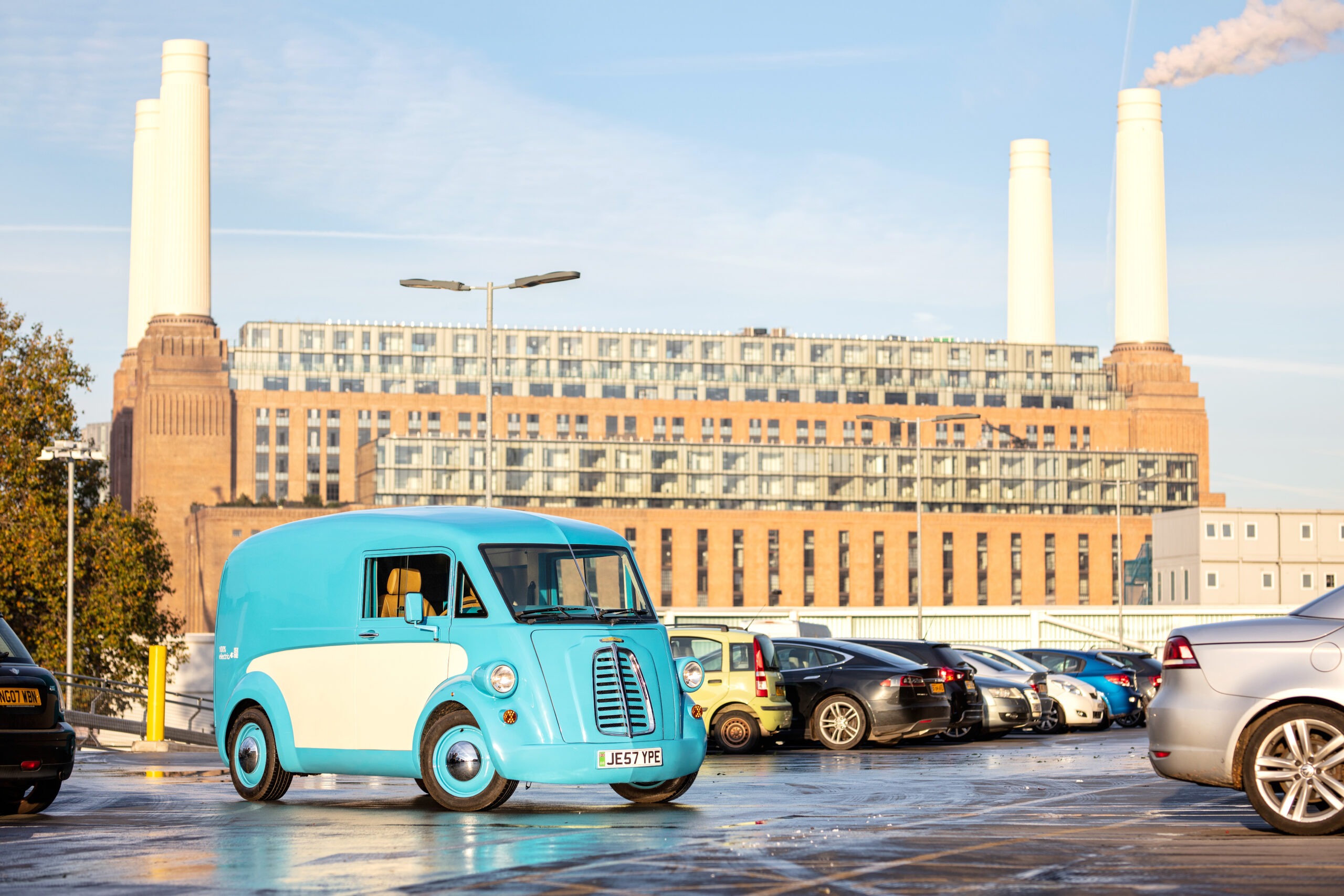 Whilst still in the car park, we were drawn to a unit which had several trolleys outside overflowing with brilliant crimson roses. The ladies there explained that they re-purposed flowers that had been on display before, sending them out in new bouquets to care homes and hospices around London. Just as the lightweight body of the Morris JE is made from re-cycled carbon fibre, so these flowers are re-cycled. What a great idea! ……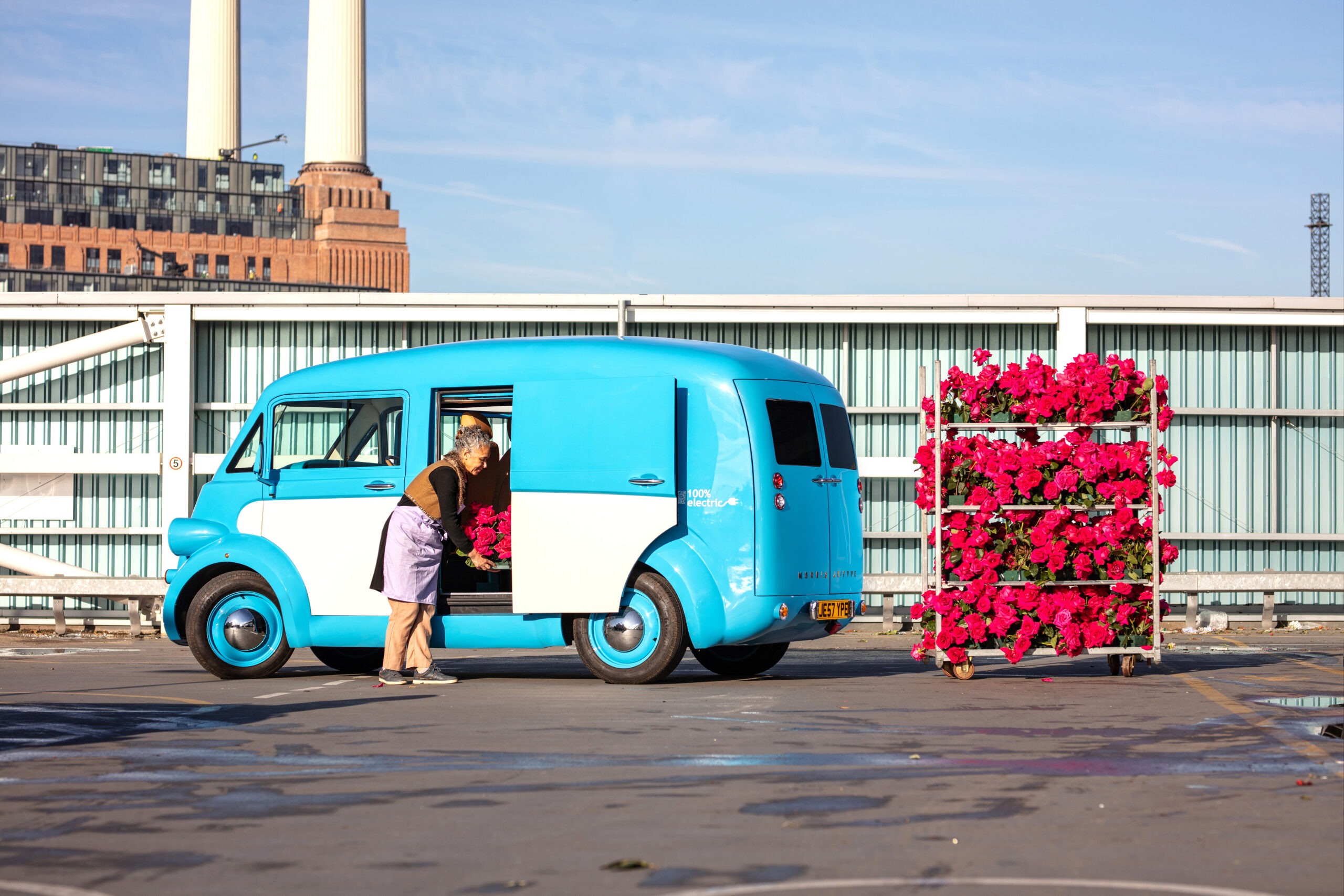 The "Floral Angels" started in 2013, reusing flowers from events, weddings and retailers. As well as giving joy, they reduce waste and are run entirely by volunteers with their patron being the Duchess of Cornwall.
We thought of the synergies of the re-cycled carbon fibre body of our Morris JE van with this great re-cycling charity and thank them for use of the flowers in our pictures and wish them well. The Angels loved the JE van and hope that in the not-too-distant future, an eco-friendly all-electric Morris JE will be their delivery vehicle!
More to come from the Morris JE London eco-friendly tour over the next few weeks.