HISTORY OF WILLIAM MORRIS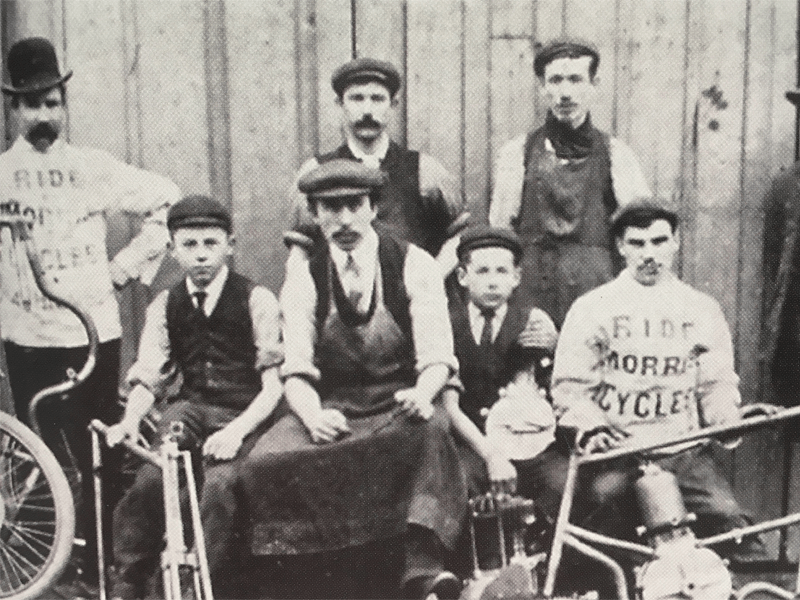 The beginning
William Richard Morris was born 10 October 1877 in Worcester, England, moving to Oxford with his family at the age of three. During the 1890s Britain experienced a bicycle boom. After learning to repair bicycles as an apprentice, Morris went into business on his own. Working from his mother's shed, he built and repaired bicycles, before setting up a bicycle shop in Oxford, aged 16. Morris successfully demonstrated the superiority of his bicycles through cycling races. His first venture into motor manufacturing was the Morris motorcycle, which debuted  1901.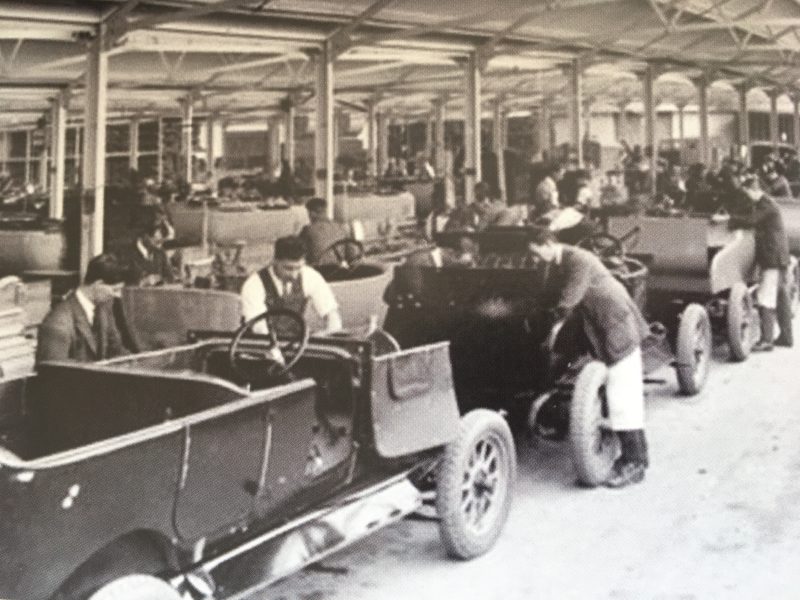 Early years
Morris sells his bicycle business and in 1910 builds a new factory in Oxford to sell, service and garage motorcars. The Morris Garage was known by the Oxford Times as 'The Oxford Motor Palace' for its opulence and modern features, it was here the first Morris-Oxford 'Bullnose' was sold in 1913. The Oxford was a high-quality well-equipped vehicle aimed at the middle classes. In 1914, by the outbreak of World War I, Morris was producing 100 cars a week, but war necessitated a change in production and he became a crucial manufacturer of mine sinkers and munitions.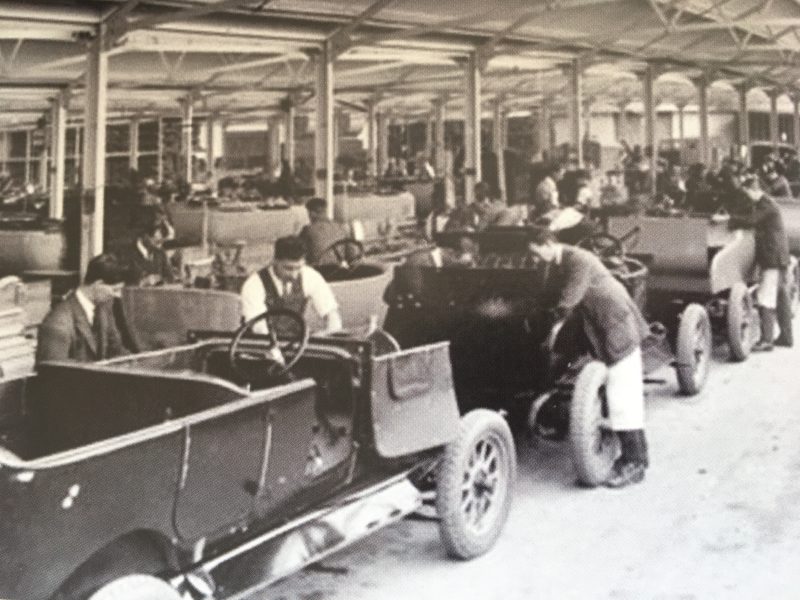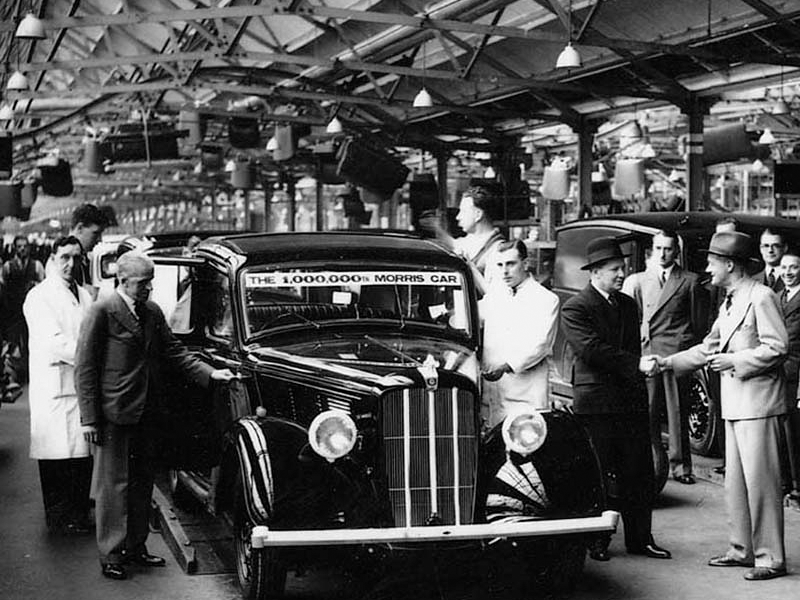 building an empire
After the war, Morris returns to car production and grows his organisation rapidly. By 1925 Morris Motor becomes Britain's largest motorcar manufacturer, a position which it held until World War II. In 1930 Morris was awarded a Baron, becoming Lord Nuffield, and in 1934 was bestowed a Viscount. Two years later Morris Motor was producing 100,000 cars per year, a third of the total production in Britain, from his factory in Cowley, one of the most advanced plants in Europe. On 22 May 1939, the millionth Morris motorcar rolled off the production line, which Morris gifted to a hospital.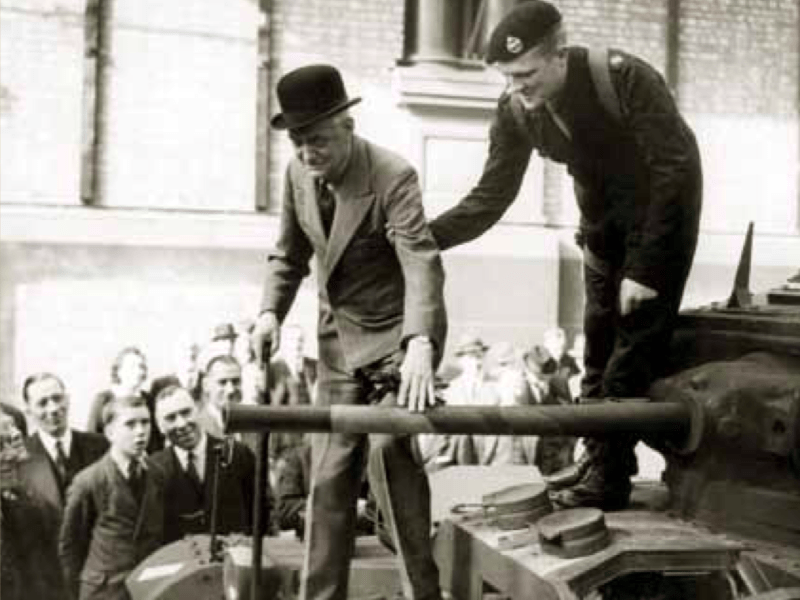 world war II
During World War II Morris became a man of increasing national importance and worked with the British government to prepare for war. His main production plant in Cowley was fundamental in keeping Britain's Royal Air Force airborne and strong, employing 63,400 workers who rebuilt the whole fleet of planes several times over. Morris also designed and produced tanks, many of which were used in the rescue of over 300,000 men from the beaches in Dunkirk.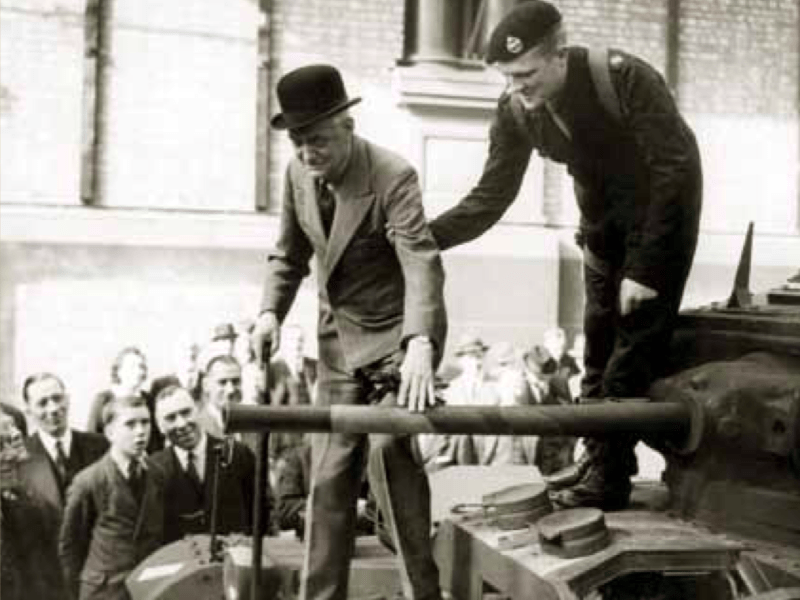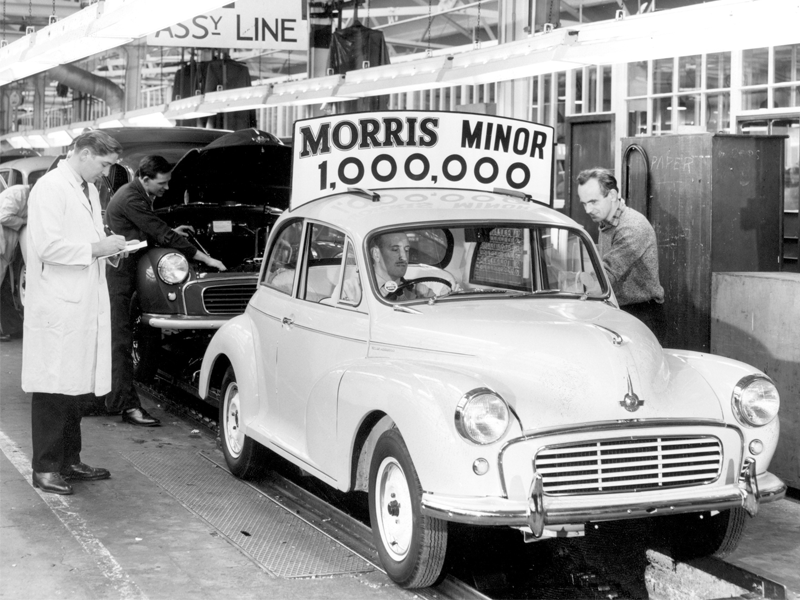 backbone of british industry
After the War, Morris played a leading role in bringing Britain back to prosperity. His factories in Oxford, Birmingham, Coventry and Abington manufactured a wide range of vehicles for the global market. Morris Motors Ltd built Morris, Morris Commercial, MG, Riley and Wolseley vehicles. The iconic Morris Minor and legendary Mini-Minor were recognised as some of Morris' greatest automotive achievements. Epitomising popular British culture, both achieved instant global success, the Morris Minor becoming the first British car to sell more than one million units.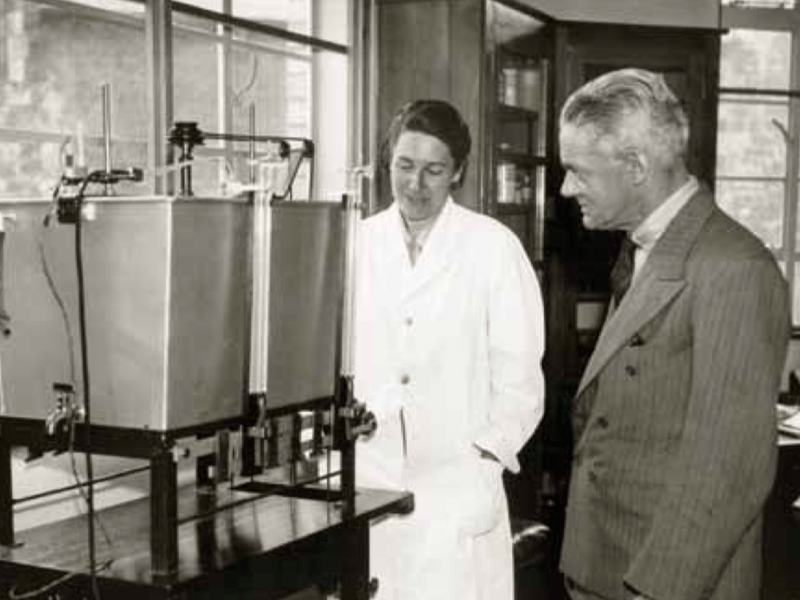 the giving of millions
Britain's greatest philanthropist of the twentieth century, Morris gave thirty million pounds (£1.4 billion in today's money) to charity, primarily focused on advancing healthcare and education. Some of Morris' largest donations were to the University of Oxford, donating two million pounds (£114 million in today's money) to establish its modern Medical School and to Nuffield College. Oxford's Medical School has since been voted the top medical school in the world. Morris also strongly believed in employing seriously disabled people and by the early 1950s, there were over 700 disabled people working for the Nuffield Organisation.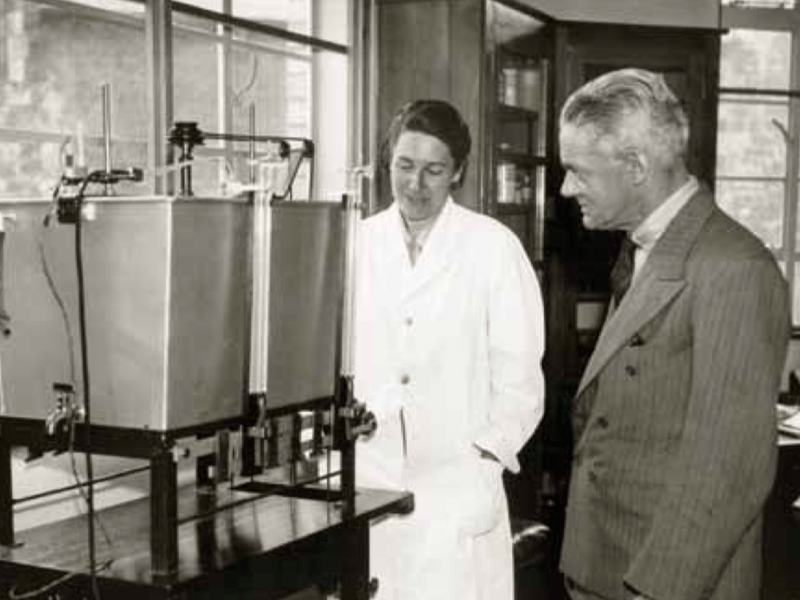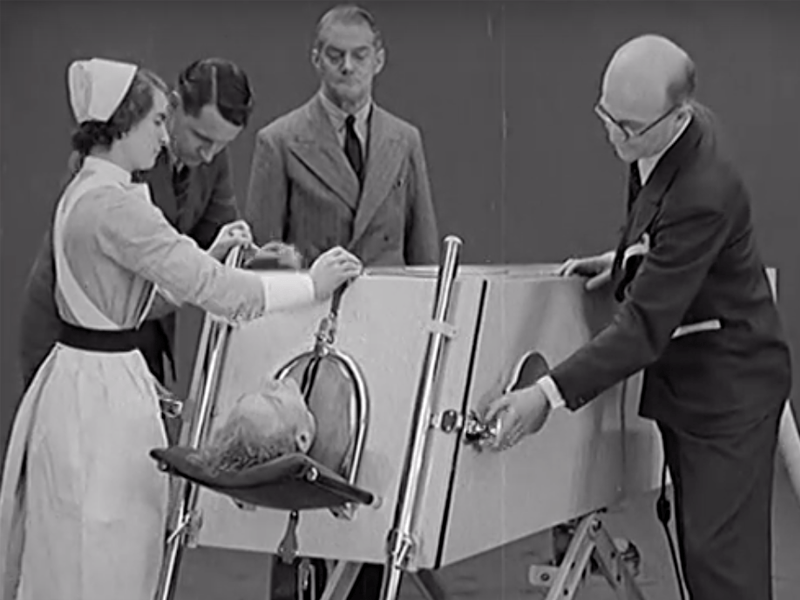 contributions to healthcare
Morris actively offered his expertise and workforce to enhance healthcare. During the polio epidemic of the 1940s and 1950s, he used his Oxford factory to build thousands of respirators and gave them free to any hospital in the Commonwealth that requested them. In 1958, in recognition of Morris' major contributions to science and medicine, Queen Elizabeth II made Morris a Companion of Honour, the most prestigious of honours awarded by the Queen and restricted to only 65 living members.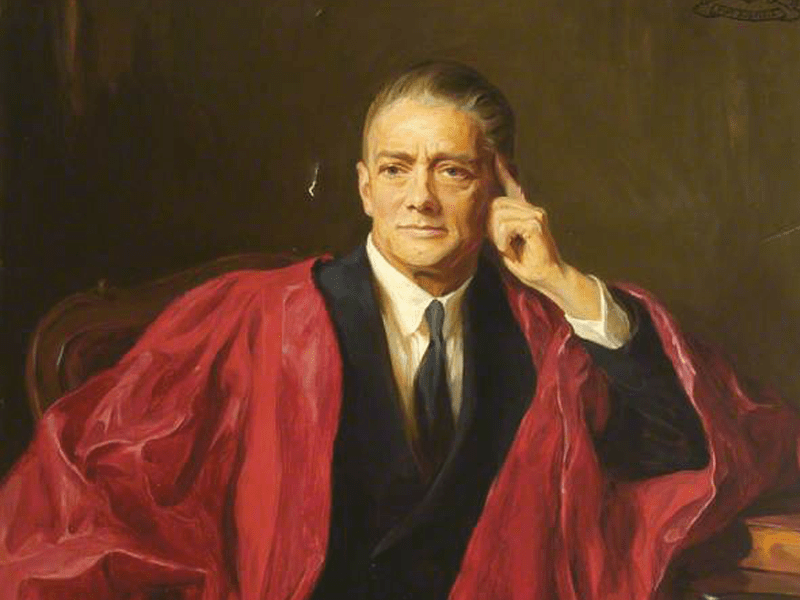 William Morris' Legacy
On 22 August 1963, William Morris died, aged 85. Tributes were paid worldwide. The Queen sent a telegram sharing her grief: 'I am deeply distressed to learn of the death of William Morris whose many generous benefactions will long be remembered especially in Oxford.' The Royal Family attended his funeral at St Paul's Cathedral, London, it marked the passing of Britain's greatest industrialist and most generous philanthropist. However, his legacy lives on; Nuffield College remains the major source of research development in social science and Nuffield Health is the UK's leading not-for-profit healthcare provider.