HISTORY OF THE MORRIS J-TYPE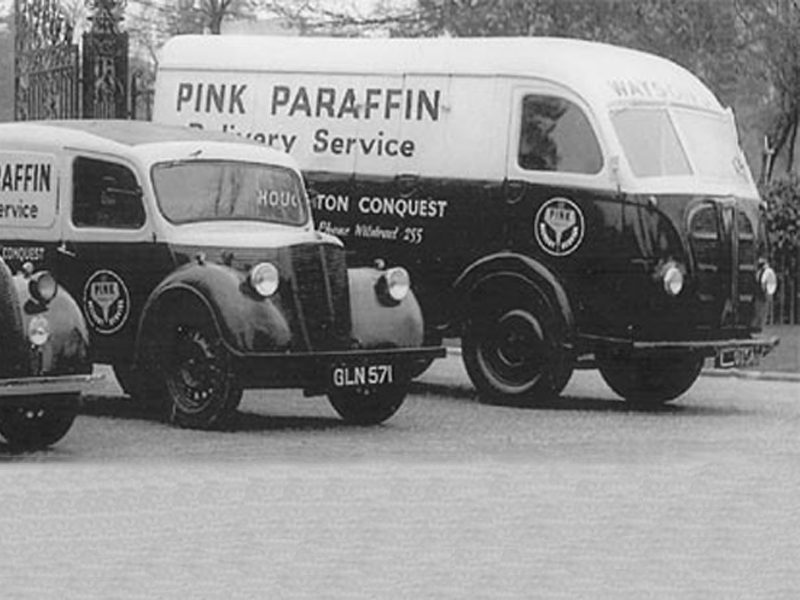 LIGHT CAR DERIVED VANS

Since 1924 Morris Motors had been building light vans based on its car chassis, the first of which was the Morris Cowley Commercial Traveller. By 1929 Morris was building a 5 cwt van based on its pre-war Morris Minor. This was superseded by various car-derived light commercial vehicles; the Morris Eight 5 cwt, Morris Y 10 cwt and the Morris Series Z 5 cwt van. However, it wasn't until 1948 when Morris's most illustrious van was revealed.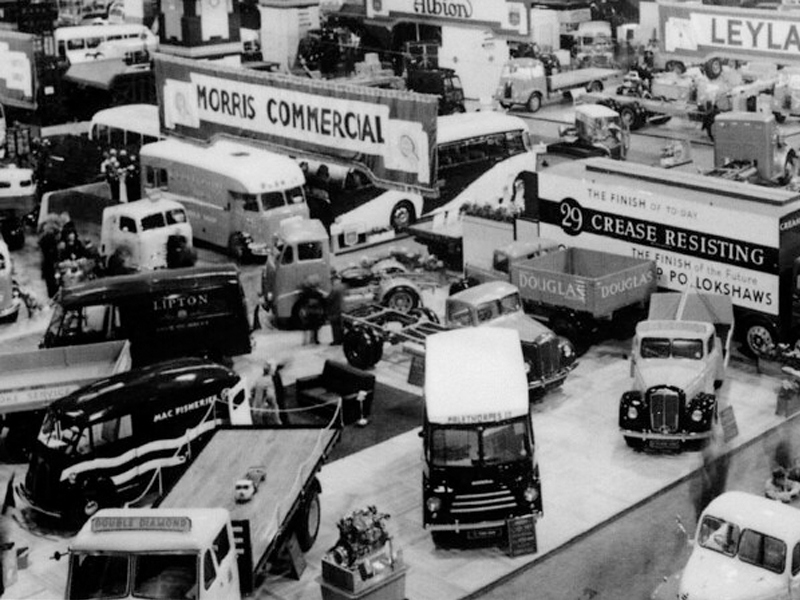 1948: AN ICON IS BORN
The Morris J-type was first unveiled at the 1948 Commercial Motor Show at Earls Court, London, and went into production one year later in 1949. With its unique curvaceous roof and body, V-shaped front with distinctive pear-shaped grille, beautiful split windscreen and sliding doors, the Morris J-type van went on to become a global icon.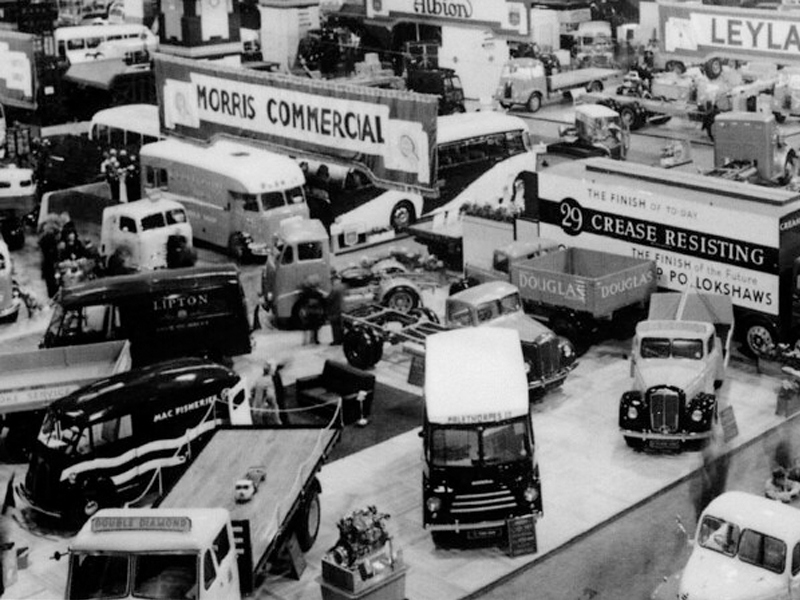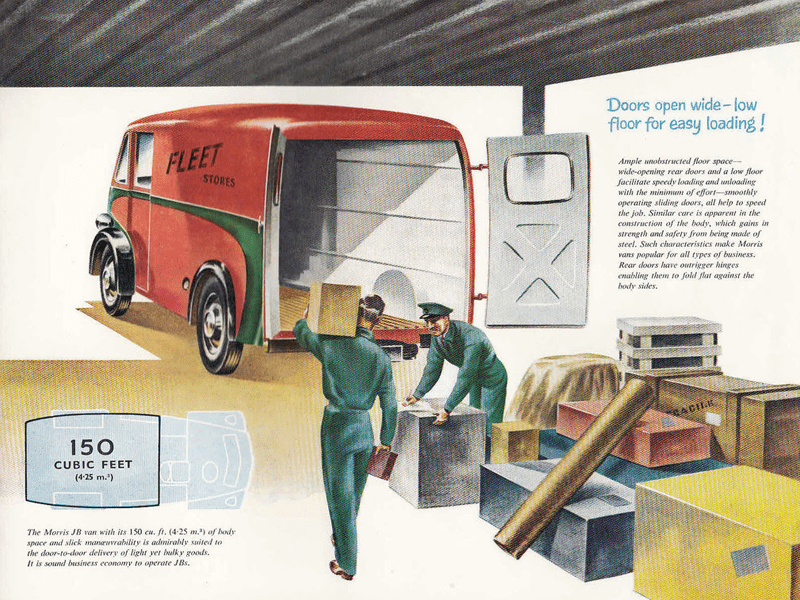 A "BIG" LITTLE VAN
"Bigger space, bigger profits." With its innovative forward-control packaging, the 'J' had a class-leading load-carrying to footprint ratio of 150 cu ft storage capacity, outstanding for a compact van that measured just 3.785m in length and 1.626m width. To this day the J's volume to footprint ratio has not been surpassed by any commercial vehicle. The van also benefited from a low floor, two wide-opening rear doors, and two sliding side doors to facilitate fast loading and unloading. The Morris' practical load carrying capacity and ergonomic design made it the vehicle of choice for various Co-operative fleets, Liberty London and many other high street names.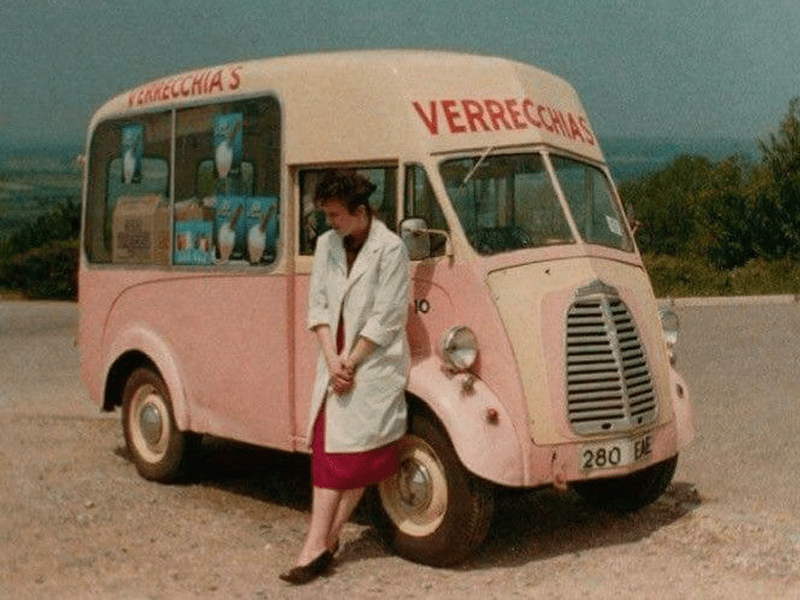 VARIANTS ON A SINGLE THEME
Sold as a van and chassis cab for coachbuilders, the Morris J-type provided the perfect base for a wide variety of body styles. Favoured by milkmen, bakers, department stores and a whole range of local businesses. The J was built as a pick-up truck, ambulance, milk-float, mobile snack bar, ice cream van, nine-seater minibus, camper van and more. Numerous well known high street names used J-types on their fleets, including: John Lewis, Dunlop, Tiffany's and many others.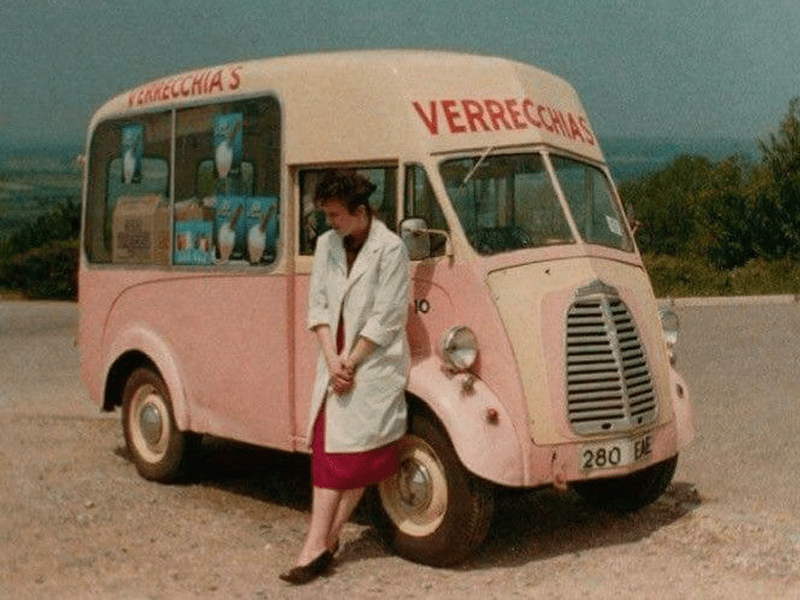 MOBILE ADVERTISING
Morris Commercial pioneered the concept of using a van as a mobile advertisement. Company sales literature stated a van in the public eye is an opportunity to make a good impression on the public – your customers. Morris Commercial even advised owners to make full use of the advertising space on the J-type's body panels. Customers evidently listened to the advice, with the little Morris presented in a wide range of colours and company liveries.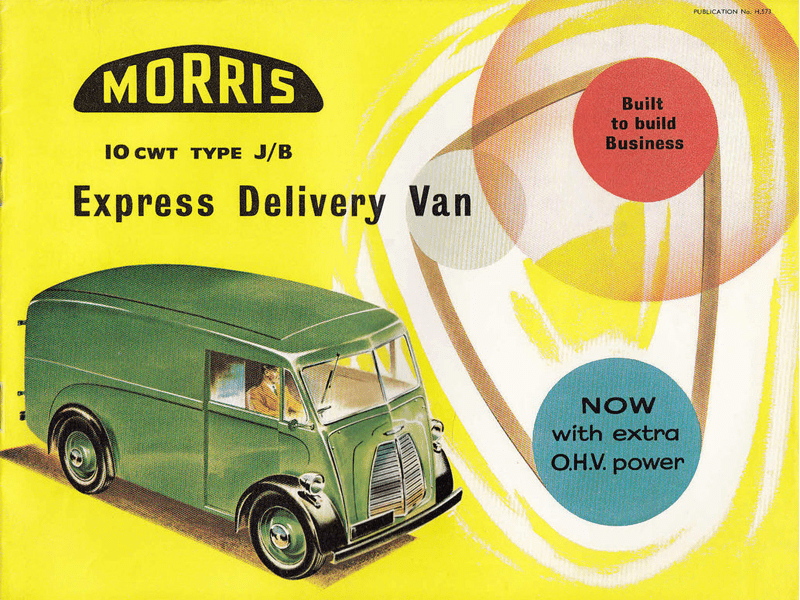 A Van to build business
The J-type was instrumental in promoting business and entrepreneurship in post-World War II Britain and was a common sight on Britain's bustling high streets. Marketed as a source of profit to the owner and pleasure to the driver, the J was an economy van designed to build business and act as a reliable, roomy and robust servant. Used by Walls Ice Cream as a delivery van, the RAC as a service van and thousands of thriving independent businesses around the world, the reliable Morris provided independence and flexible employment to its custodians.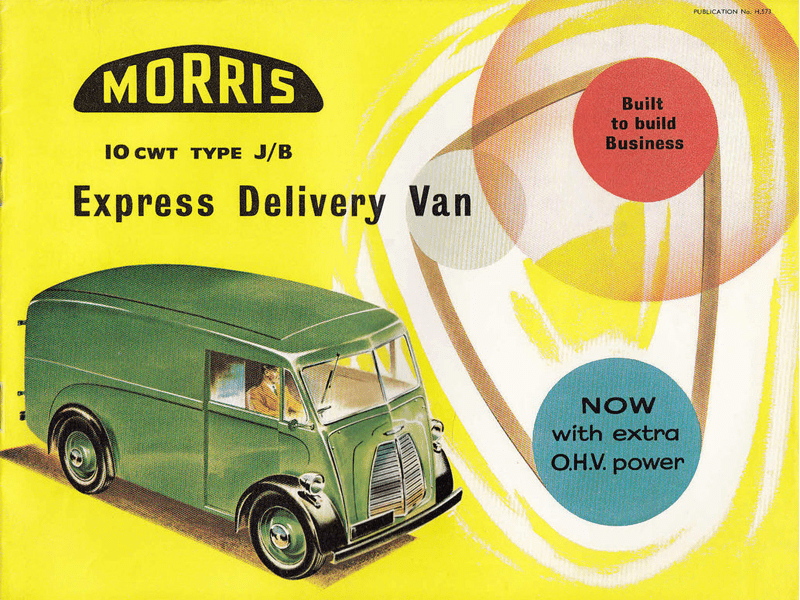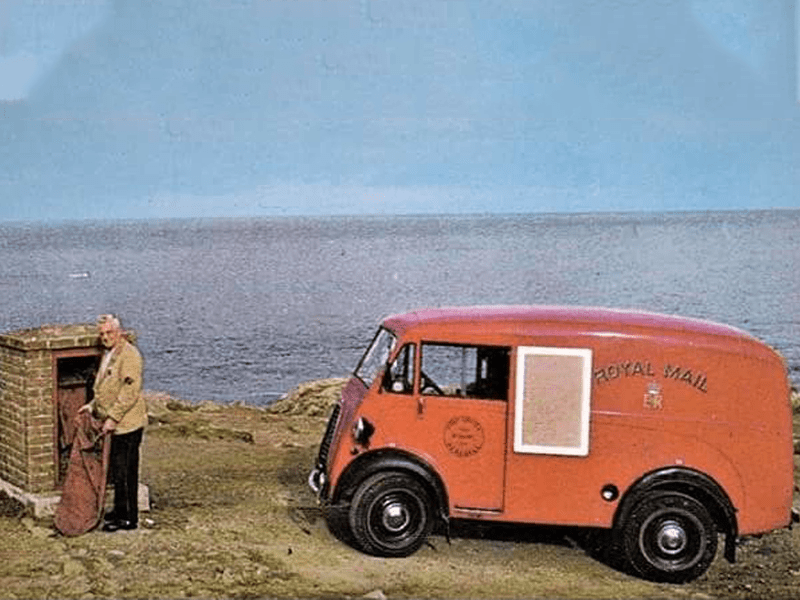 Postman's choice
Making full use of the J-types excellent manoeuvrability and generous storage space, the Royal Mail was the single largest purchaser of the Morris van, buying over 17,000 for their fleet as postal delivery and planning vans. Postal services around the world were equally as impressed by the J's practical design and value for money, examples working for postal authorities in Australia, New Zealand, Sri Lanka, Malta and several other countries. The New Zealand Post Office used the J for many years and when it was time to replace them – one of their postmen would not allow his van to retire until he did!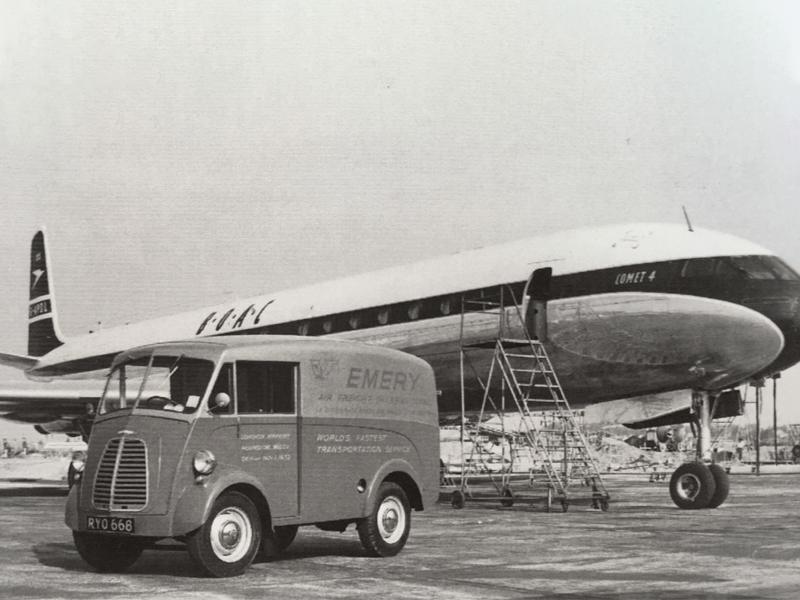 A global van
J-types are known to have been sold to at least eighteen countries outside of Britain, including Mexico, Thailand, The Bahamas and Pakistan to name a few. Two of the biggest export markets were Australia and New Zealand. Australia's equivalent of the RAC (The NRMA) used a 144-strong fleet of Js and JBs to patrol the outback and assist drivers who had broken down. Each J covered on average 30,000 miles per year and were affectionately known as the 'The Mighty Js' – a true testament to the dependable van's build quality.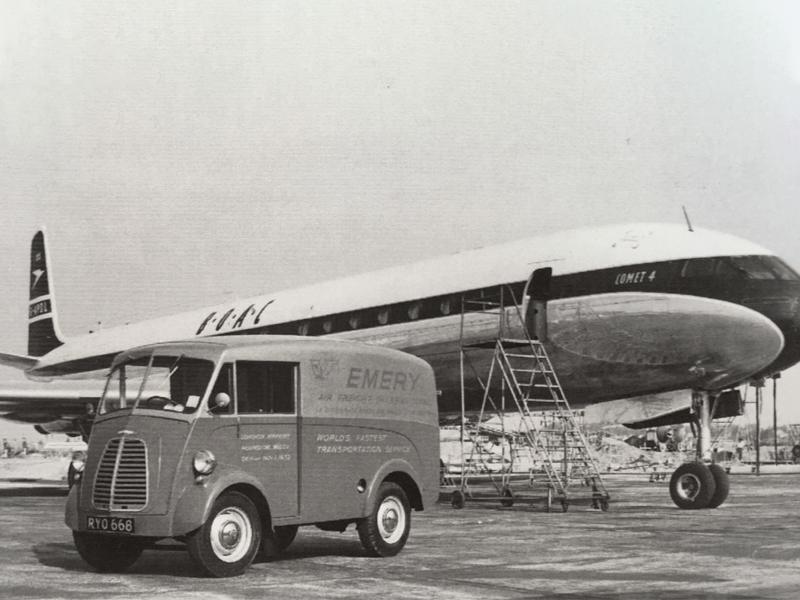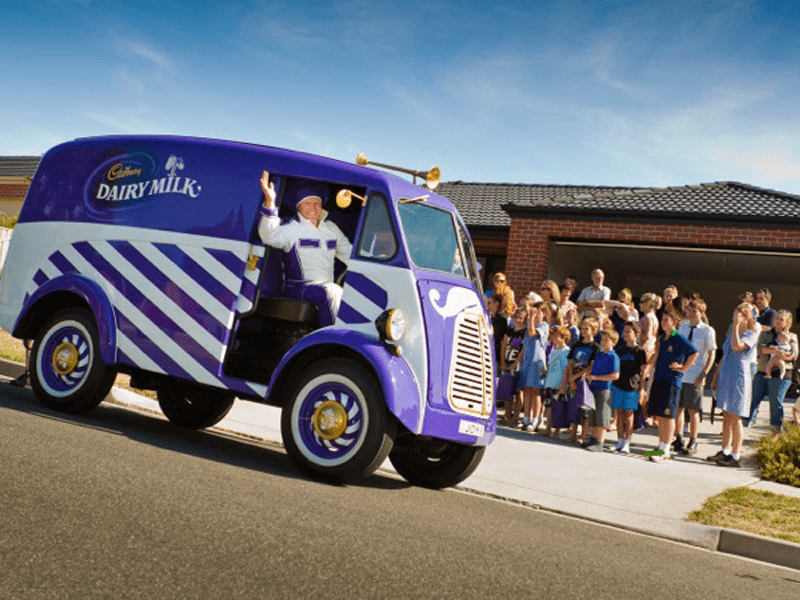 The j-type appeal continues
After 13 years contributing to the joy and success of a great range of businesses, the Morris J-type was finally replaced by the Morris J4 in 1961. However, the J never left the public eye, taking centre stage in many television and film productions. From battling Daleks in Doctor Who to starring as the 'Joymobile' in a series of Cadbury's chocolate advertisements, to this day the J-type retains its timeless charm.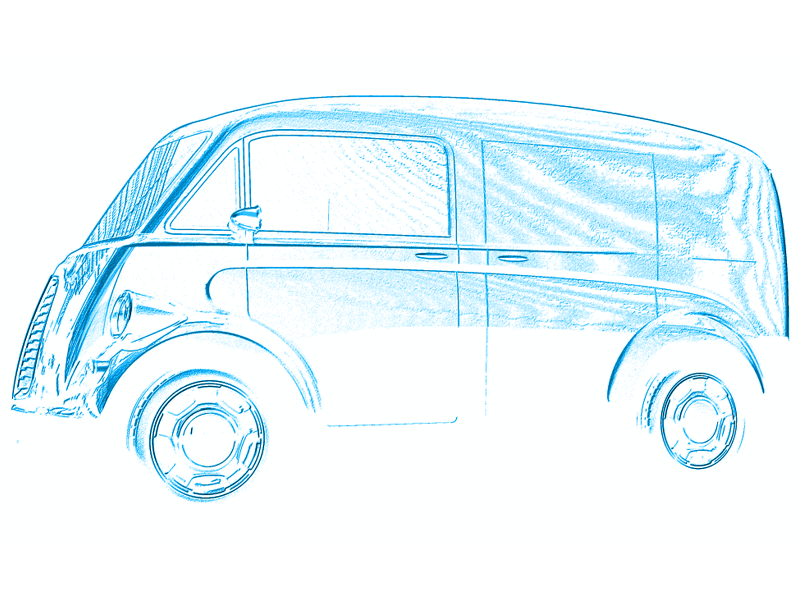 New beginnings
In 2017, the drawings for a new Morris JE were started. The popular Morris Commercial J-type was going to be re-born, bringing its iconic design into the 21st century with cutting edge technology. The project has been a well-kept secret during the development phase which has resulted in a prototype. All of the development has been carried out in the UK with the help of industry experts from across Europe, with the headquarters and production to be based in the UK. The team behind Morris Commercial is now ready to bring the all-new Morris JE to the market.