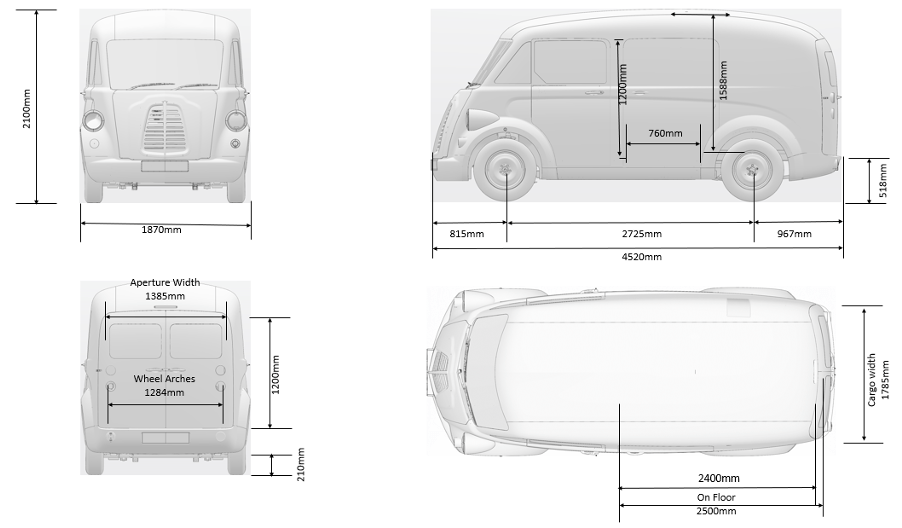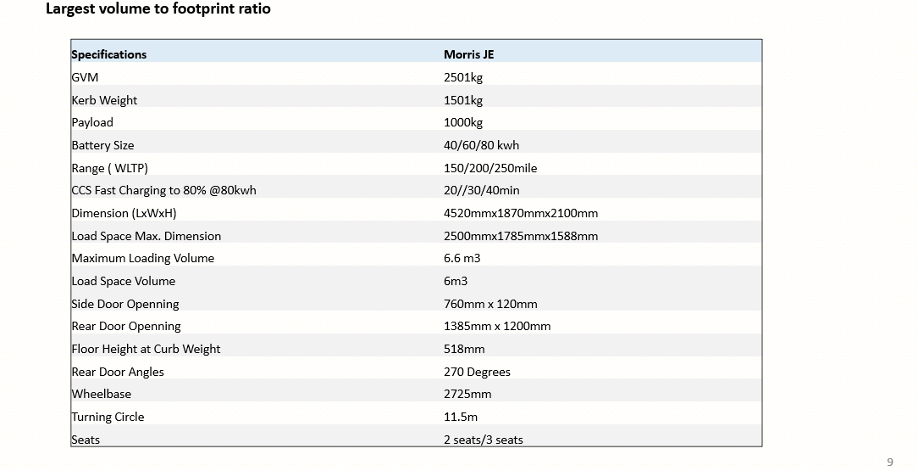 Charging and Range.
We are aiming to bring the Morris JE to market with a range up to 250 miles depending on the battery. Morris Commercial will release more information regarding battery options and range closer to delivery.
Charging at Home or at work is a convenient way to top up your Morris JE. Simply plug in the supplied type 2 connector into a socket or your wall box to charge. Morris will be able to supply details of our preferred EV point installers closer to launch.
There are currently charging points at over 15,500 public locations in the UK, which is double the amount of petrol stations, with a target of over 300,000 public chargers available by 2030.
Your Morris JE can be fast charged using a DC rapid charger and will reach 80% charge in as little as 20 minutes.
Price
Morris Commercial is building cutting-edge, next-generation commercial vehicles with quality British craftmanship. The Morris JE will have a starting price of £61,000 when it goes on sale in late 2023. More information regarding vehicle specifications and costs will be announced closer to launch. 
Each Morris JE currently qualifies for a £5000 Government grant. If you are a UK business, public sector body or charity you can receive government grants towards the upfront costs of the installation of electric vehicle charge points up to the value of £14,000. The Morris JE will also have free access to the increasing number of ULEZ city centres.
We plan to offer a range of flexible lease and financing options which we will announce at a later stage.