Look how light weight the all-new, all-electric Morris JE's doors are!
No trick photography here, Nichola is holding it with just one finger!
The all-new, all-electric Morris JE's body will be made from recycled carbon fibre. Our award-winning, super light-weight prototype door was on display at the Advanced Engineering Show at the NEC in Birmingham last week. It was seen on the Gen2 stand.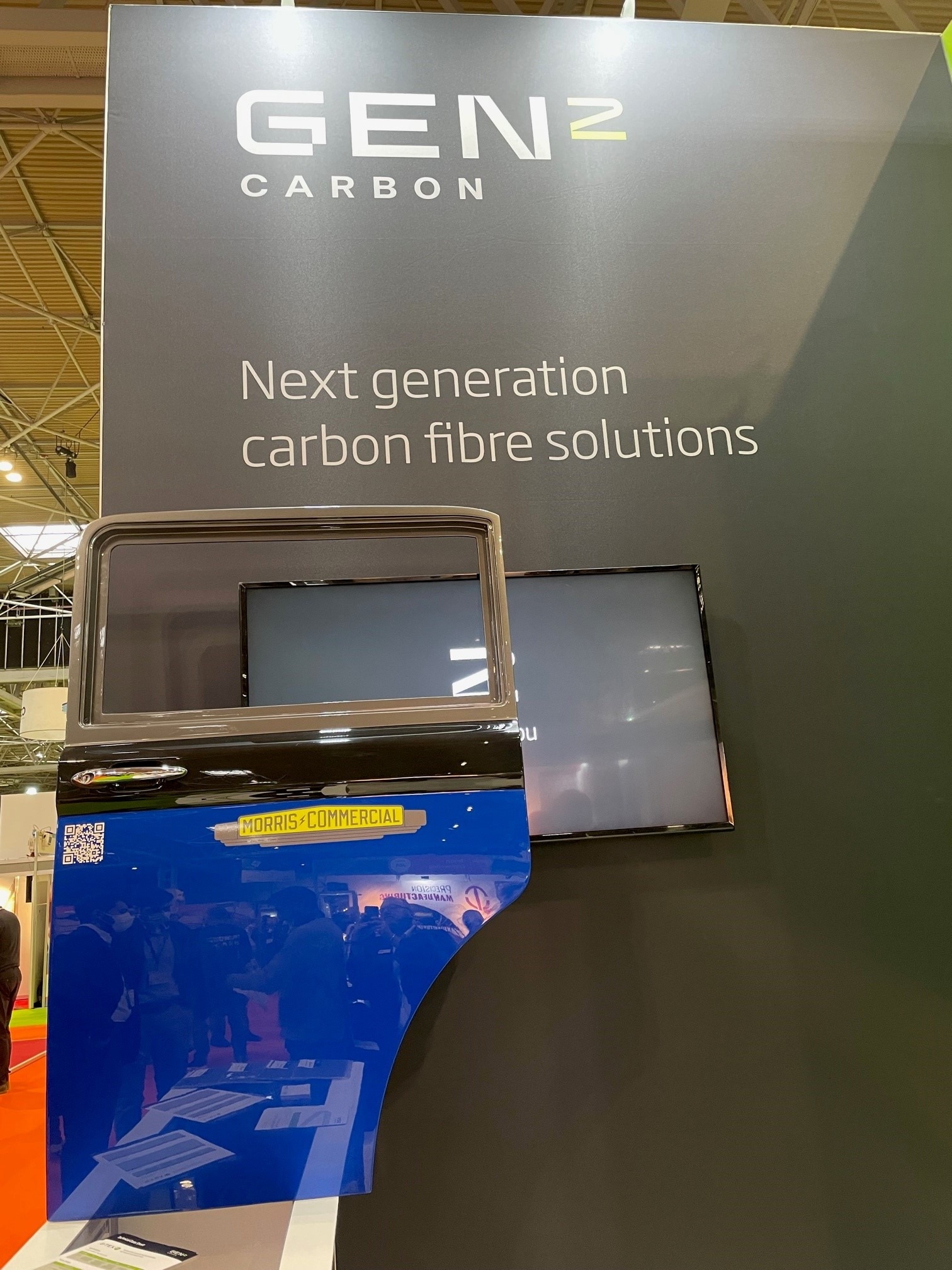 It's easy to get carried away when your parts are as light as the body planned for the all-new, all-electric Morris JE. 
 This ultra-light prototype door weighs only 4.2 kg without any hardware as demonstrated by Nichola Hodgetts on the Gen2 Stand at the Advanced Technology Show in Birmingham at the NEC last week.
Gen2 Carbon supplied the recycled carbon fibre materials. The Morris Commercial team in collaboration with Prodrive and Shape to produce this proof-of-concept door using a recycled carbon fibre with thermoplastic matrix as part of a Niche Vehicle Network Innovation Programme. 
The Morris JE is planned to have one of, if not THE lightest body of any LCV in its class to help it deliver a true 1 Tonne Payload and 200 miles driving range at 2.5GVW.
 Using recycled carbon fibre is just one of the ways Morris Commercial is helping protect our planet and build a more sustainable future. Read how Morris Commercial is tackling climate change head on, on our website. https://morris-commercial.com/morris-tackles-climate-change-head-on/
Like what you see? Be amongst the first to find out new information about the all-new, all-electric Morris JE by signing up for preorder updates on our website. www.morris-commercial.com/preorder/